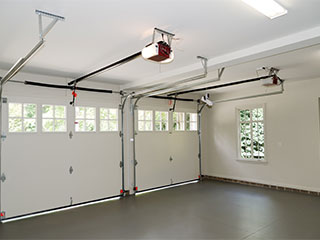 An opener allows you to open and close your garage door with a simple push of a button. Therefore, it is a vital part of a garage door. Today, very few homeowners like to stay without the convenience afforded by an electric opener. However, when this device fails to work its automatic magic, it will be quite cumbersome and annoying. Regardless of whether you need to install anew one or wish to have your current unit repaired, you need a professional to get the job done quickly and efficiently. This is exactly what we at Garage Door Repair Fort Worth specialize in!
Same day Garage Door Opener Repair
An opener that has been installed properly and is maintained regularly, ensures security and safety. Our experts specialize in maintaining and repairing every problem you may find yourself experiencing. We can also consult you on the different types, from the noisy chain-drive opener to the smooth and silent belt-drive models. If you're looking for a happy medium between the two, you may want to go for a screw-drive unit, which requires very little maintenance. Regardless of which type you end up getting, our technicians handle any issue that may come to affect it, from worn out motor gears to misaligned safety sensors.
Top Brand Opener Installation
We take pride in offering products of the highest quality for affordable prices. This means any opener we install for you will belong to one of the best brands on the market. We work with industry leaders such as Craftsman, Chamberlain, and Marantec, and all their various models. We also have a wide range of Genie and LiftMaster openers for you to choose from, and our team can recommend which special features, such as rolling code technology and WiFi compatibility, you may want to consider. You won't have to pick one at random, of course. Our experts will be more than happy to provide you with all the necessary information and make sure that you take every factor into consideration.
Any Service You Need
Reach out to our professional team if you need any type of opener repair service. We can handle every problem without wasting time. Call us today to schedule an appointment.
Count on us when it comes to:
Garage Door Tune Up Services
Opener Sensor Repair & Replacement